Spring!
Sun!
Warmer weather!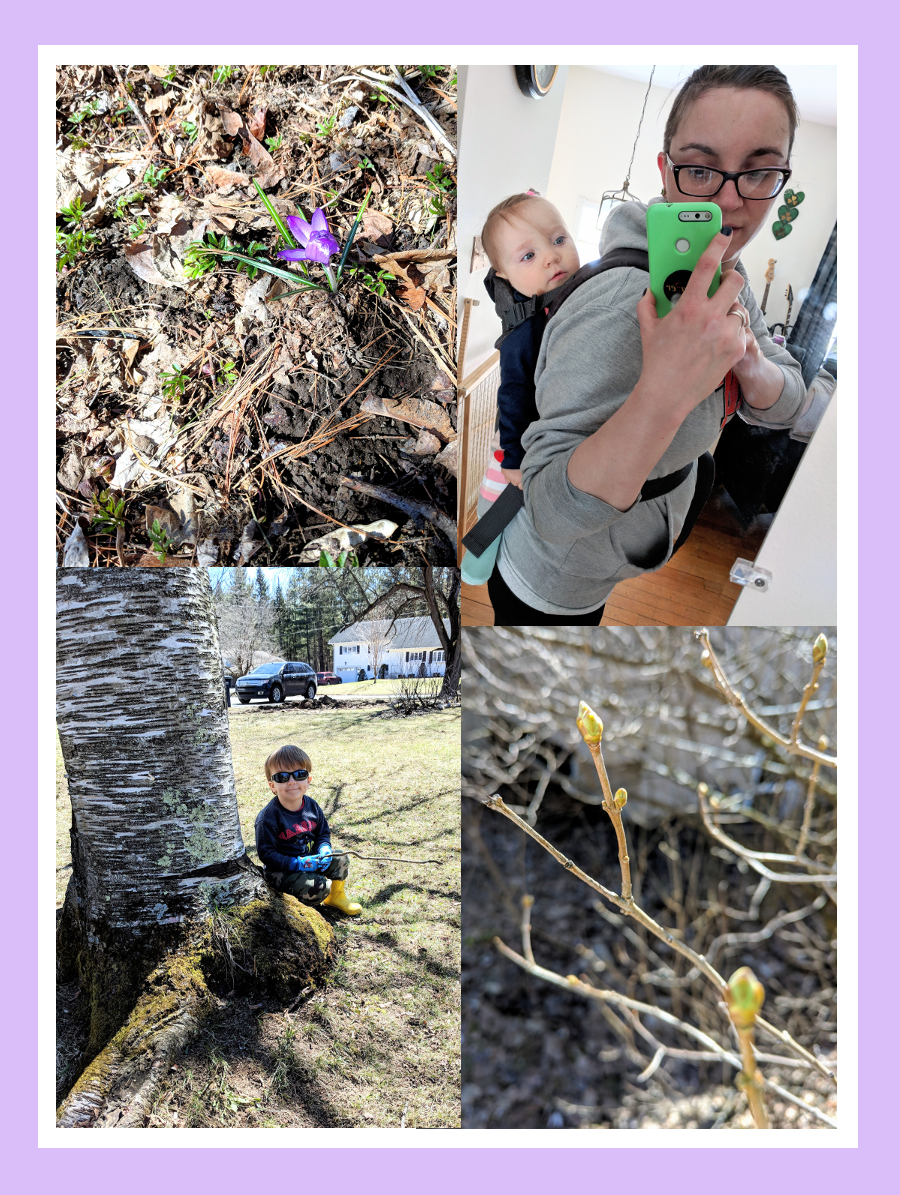 We were graced with all of these things this weekend!
We've been anxiously watching the weather forecast for weeks now waiting for the day when we could get outside for some fresh air and sun. On Sunday morning we woke up and had a nice breakfast all together like usual, The Mister made poached eggs!…Then everyone hurried to get dressed to get as much time outside as we could fit in!
Our beautiful house came with a yard full (of at least one full year's worth) of leaves. The snow hid all of this through the winter, but since most of that melted we have been staring at those leaves itching to get out and get rid of them. In addition to an amassing of leaves, the trees have been neglected for several years, it would seem. This first full day of sun and warmth meant The Mister could get to work reclaiming our lovely lot. And what a difference he made in just one day!
While he was working, I did my best to entertain (read: wear out) the children. Paddy and I played soccer and fought off bad guys with our sticks. He collected a few pinecones to add to Daddy's leaf piles, and generally inserted himself into Daddy's way as much as possible. I situated Miss Mauler in her carrier at the beginning of the morning and she seemed content to spend most of the day there. I love having her so close to me, not to mention how much easier my life is when I don't have to worry about what she was getting into! She is so curious, busy, and downright excitable when she is free to roam, but she is quiet and calm when I have her in her carrier. It is such a pleasant change of pace.
The Mister had to make a run to Lowe's (these have pretty much become a staple of every weekend since we became homeowners) and needless to say Paddy wanted to tag along. Mauler and I took the opportunity to take a walk around the neighborhood and just soak in the sun.
After such a wonderful morning filled with sun and warmth and yard work…Paddy and I put together a delicious dinner of Stuffed Shells. This was my first attempt at making these and all in all I am quite pleased with how they turned out. Clearly not a meal to be made during the week, but for a delicious pasta dish I'd say it was slightly easier than putting together a lasagna. I looked at a couple of recipes last week to get an idea of what I was getting into and decided to just "wing-it" when the time came. The most disappointing part of having stuffed shells in the past was the fact that they were usually "nearly empty shells" so I made sure that this was not the case with mine. There was plenty of stuff in these shells!
If you're interested in trying these shells, the recipe is as follows: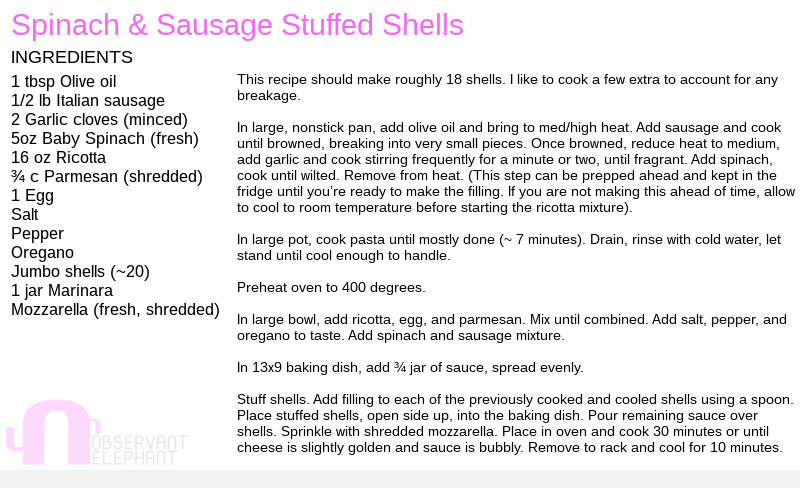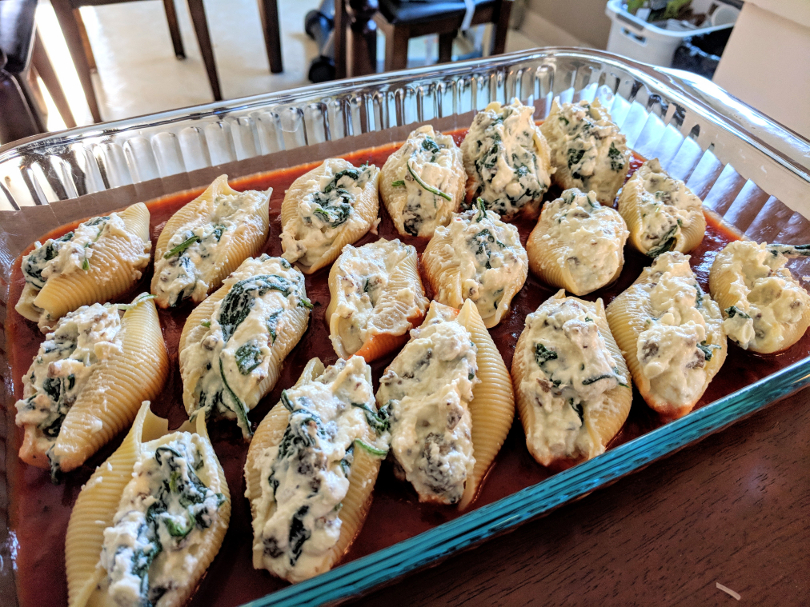 I hope your weekend was as soul-refreshing and tummy-filling as ours was! Enjoy! =)