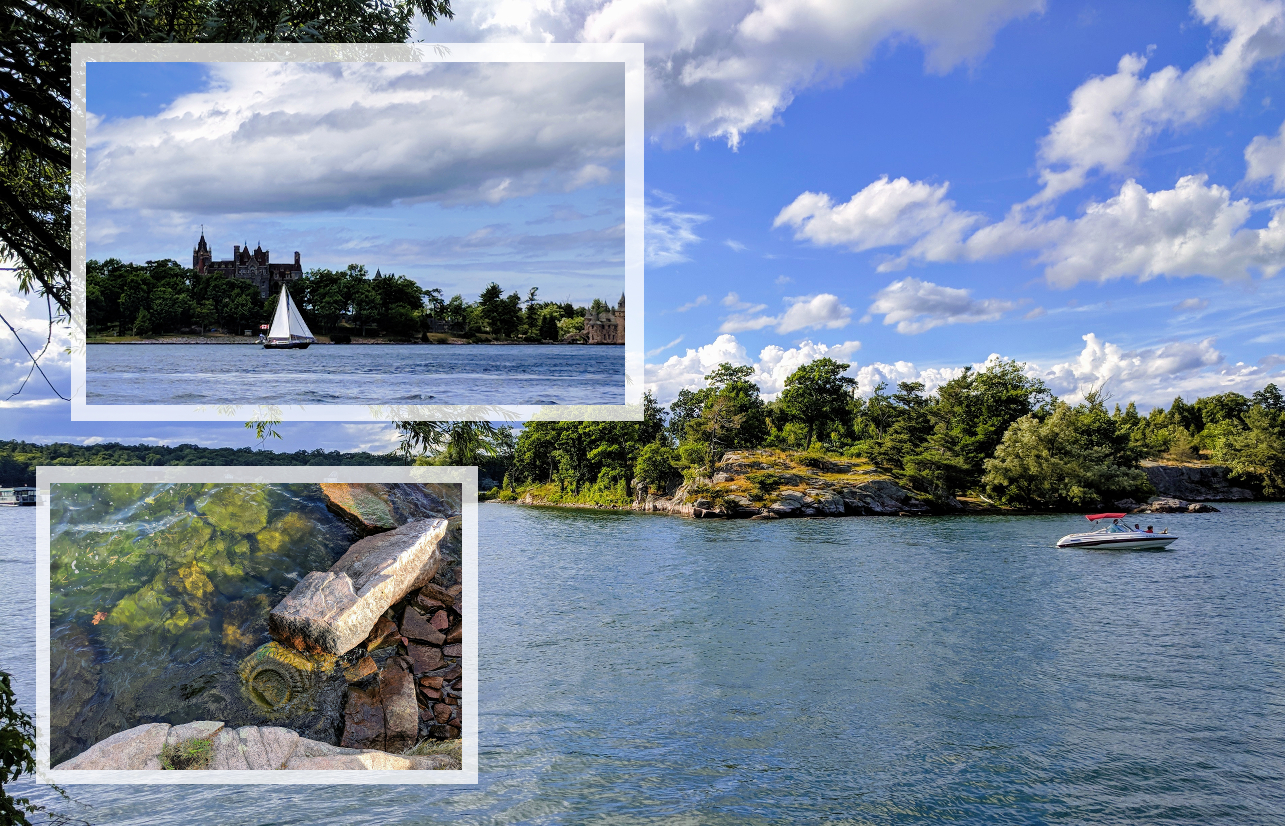 In the middle of the St. Lawrence river sits an island known as Heart Island. Located atop this island is a castle which houses a tragic love story that pulls at my heartstrings even having heard it 100 times over the past 30 years. George Boldt, hotelier millionaire, started construction of this castle for the love of his life, Louise. When she died suddenly he halted construction and never stepped foot on the island again. 114 years later…that castle still stands.
I remember taking trips to Boldt Castle as a kid. I always loved Alex Bay and all it had to offer. It may not be much to some, but growing up in the middle of nowhere gives you a unique appreciation for any amount of kid-friendly entertainment. And in addition to a Castle and boat tours, there is mini golf, go karts, and lots of little shops with touristy trinkets.
So when friends from Buffalo said they would be in Alex Bay this summer and did we want to come visit, I jumped at the opportunity. Both to see them and to take the kids to the castle!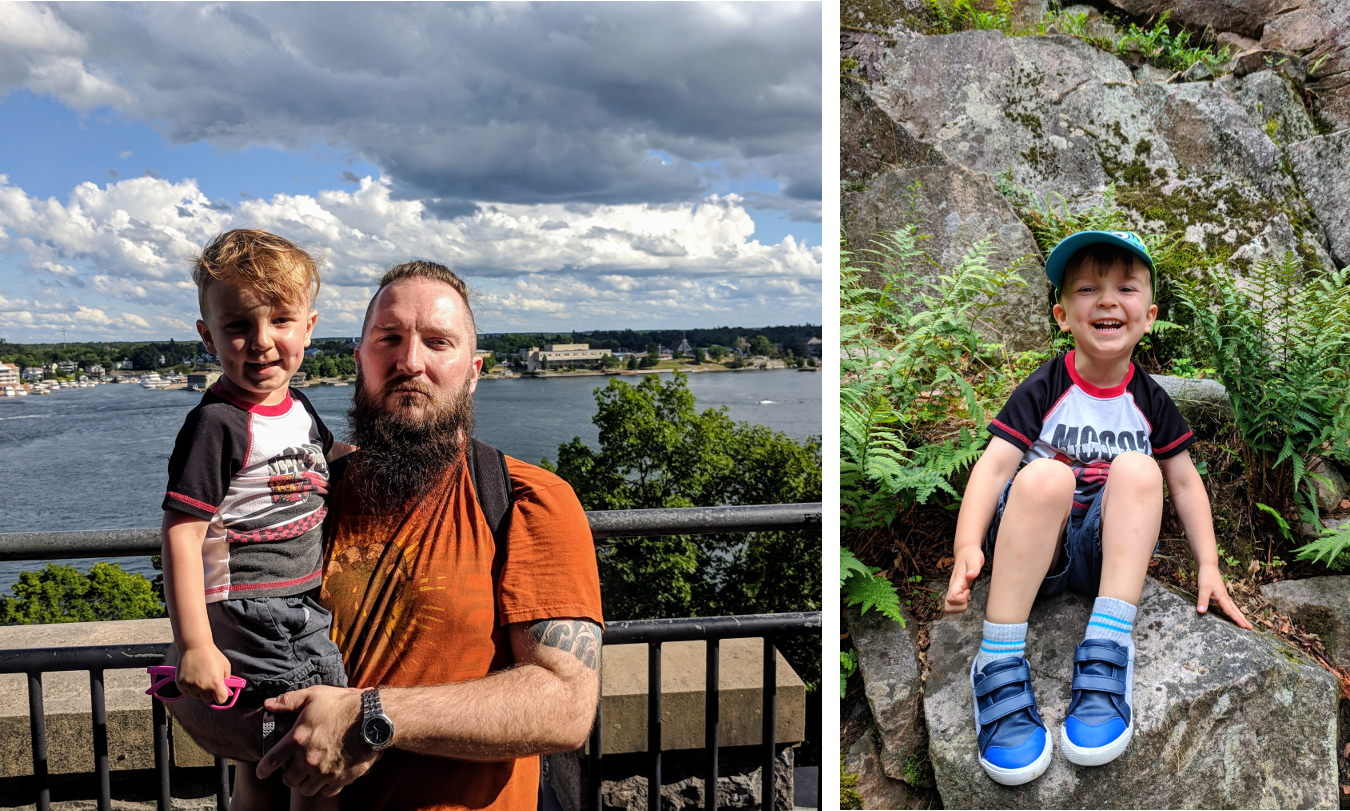 The weather was hot and breezy. Sunny with occasional clouds rolling through. Pretty much perfect for the end of July. Paddy was super excited about seeing the castle and taking a boat. For an almost-four-year-old he did remarkably well all day. He wanted to explore the entire castle and excitedly exclaimed "let's go up!" each time we found a new set of stairs. I've been to this place dozens of times over the years, but something about it gets me every time. I don't know if its the love that built it or perhaps just the proximity, but no matter how many times I go I find new wonder in the walls and throughout the grounds.